Grow your Fashion Retail Business with DealPOS.
Cloud Point of Sale are easy to use to expand your retails business. With accurate reports, you can see which product are loved by your customers and you can maintain your inventory so the product will always be available to sell.
Free Trial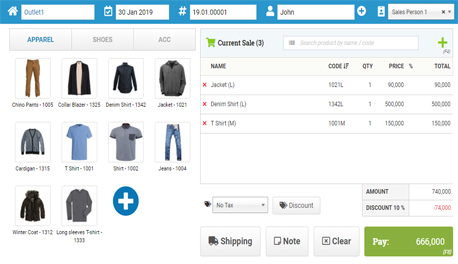 Print your own Barcode for your product
You can make a product barcode to put it on your inventory. It will make everything easier especially for your cashier to work efficient.
Set Prices for Retail and Wholesales
Maximize your sales by set a special price for customer who buy a lot of quantities(wholesales) or special prices for retail.


Create various promotion to increase your sales
Welcoming holiday season with a promotion on your retail. You can set special prices for a group of product or gift to your customer for a certain amount of purchase.