Grow your Fruit and Meat Business with DealPOS.
Cloud point of Sale Software are easy to use to help you grow your Fruit and Meat shop. With accurate reporting, you can learn which product are favorited by your customer and keep your inventory available.
Free Trial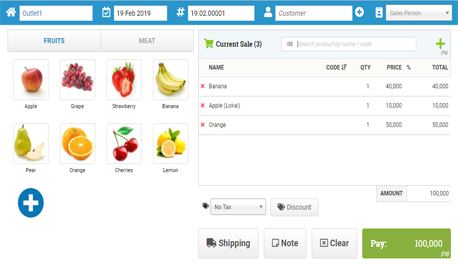 Connect Your Digital Scalling
Use digital scalling feature to make it easier for your cashier to input product with special code with weight scale.
Adjust Shop Inventory with System Easily
If there are product already expired and you can't sell it to your customer, you can easily adjust your stock in inventory with the system.


Buy Whole Product and Sell it Partially
You can buy a whole product like a cow and you can sell it partially like Tenderloin, Sirloin, Ribs, etc from a cow.