Grow Your Restaurant Business with DealPOS.
A Cloud Point of Sale Software that easy and comfortable to use for your restaurant. Know what your customers like and have a feedback from them for each transaction.
Free Trial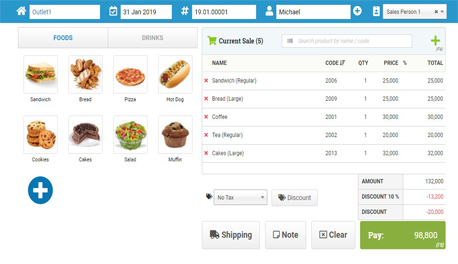 Create Package Menu and Count your Inventory
You can input a package menu with every food and drink you sell, it will automatically reduce your product that related with the package. With this feature you can create a package like 1 French Fries + 1 Rice + 1 Fried Chicken.
Set Table Layout on Your Restaurant
Create your own table layout from your restaurant, you can arrange the table in system just like your table position on the restaurant, like a layout on floor 1, floor 2, and a VIP table.


Facilitate your Chef with Kitchen Display System
DealPOS have Kitchen Display System(KDS) to help you displaying customer orders in the kitchen. With this features you can optimized service time to your customers and increased productivity.