Strengthen your Gym Business with DealPOS
Strong and Comprehensive Cloud Point of Sale Software for your Gym. Know what your customers like and receive feedback for their gym experience.
Free Trial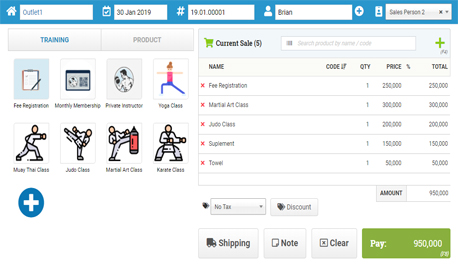 Manage your members's subscription fee
Flexible subscription option for your members. Offer your members multiple option to subscribe according to their preference. Monthly / Yearly Subscription or by number of visit. Fleksibilitas untuk pilihan berlangganan member anda.
Insights to your favourite class and coach
Know your members' time of visit and class choices. You can also analyze your gym's favorite trainer and provide incentives for trainers who teach.


Record every reservation made by your customer
DealPOS is connected with Google Calendar to make it easier for you arrange bookings / reservations made by the customer. Remind customers and employees about upcoming treatment schedule.(Coming Soon)